Step 1A – Enter URL
The URL for the agent's QR code should always be the same format, the website address followed by the Agent LAG#.
➡️ Your URL: https://www.getaqua.com/######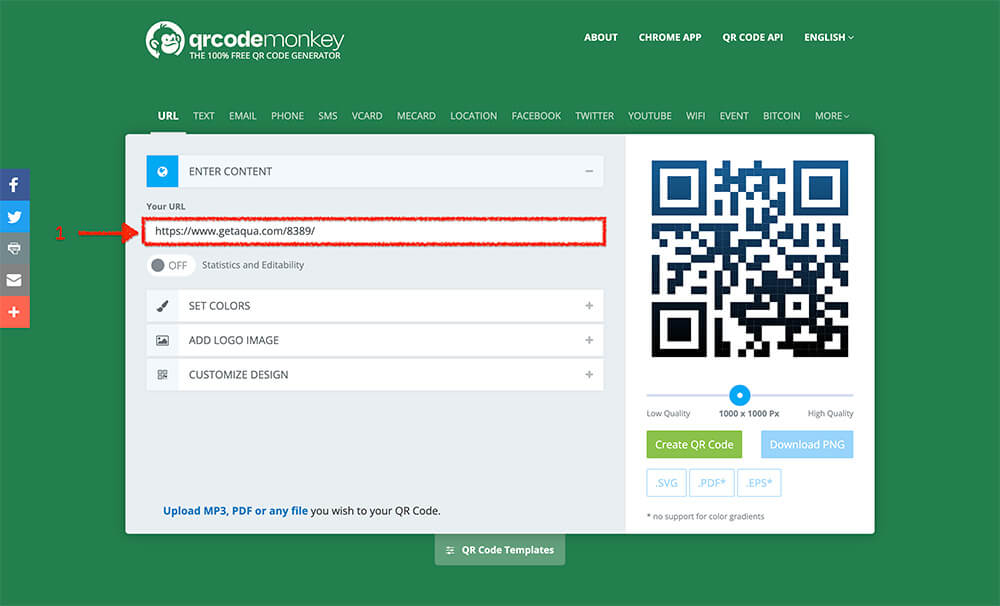 ---

Step 1B – Enter Color Code
Change the foreground color code to Aqua's primary color. Leave the background color white.
➡️ Foreground Color: #33CCCC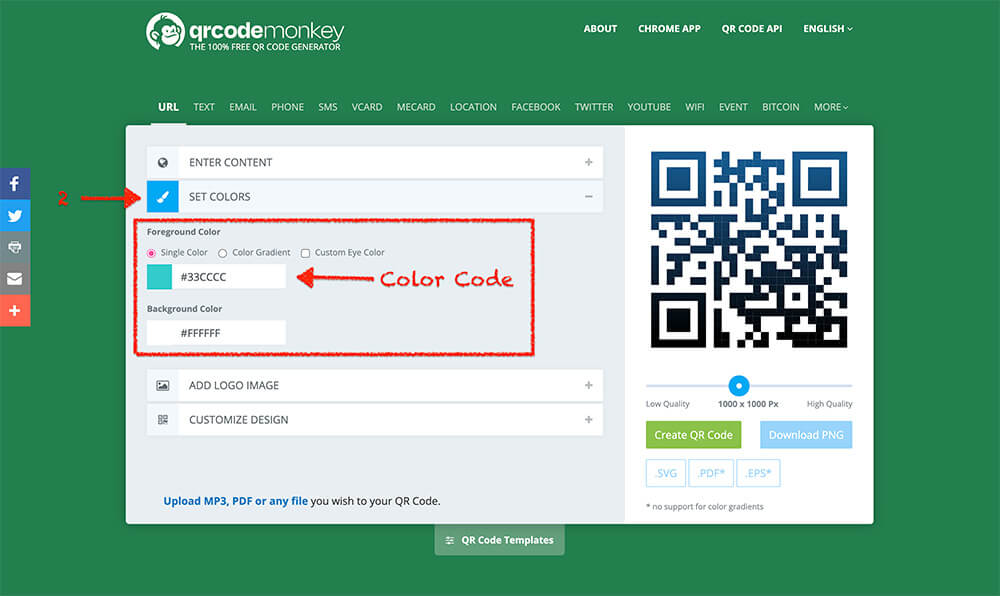 ---

Step 1C – Select Style
Select the QR Code style as indicated below, then press "Create QR Code" to see a preview of the QR Code.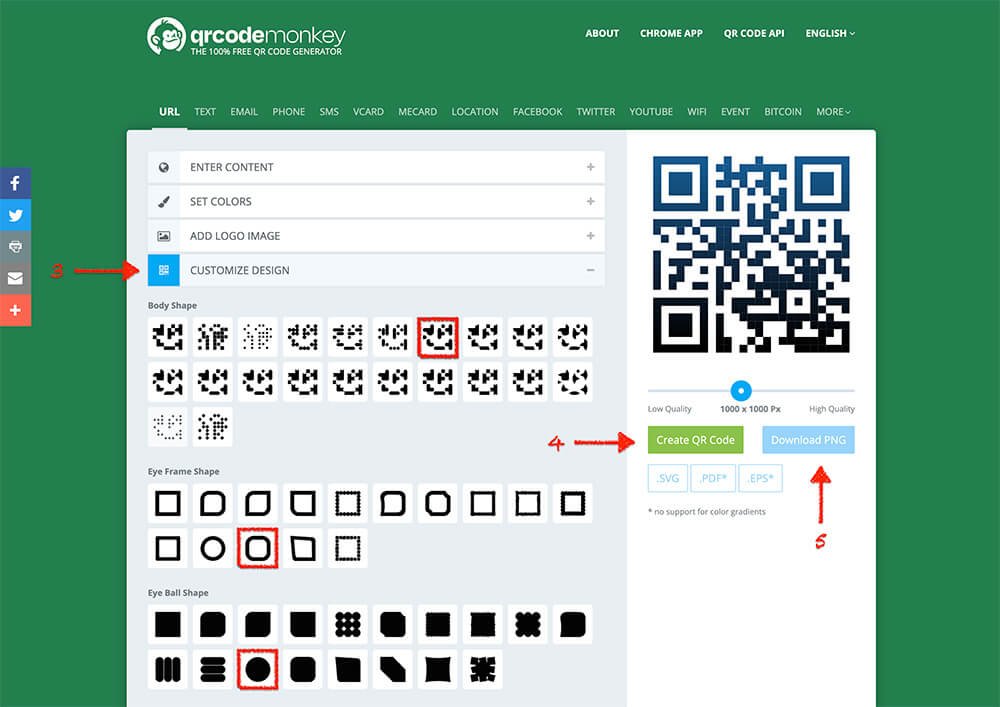 ---

Step 1D – Preview & Save
The QR code should look like this. Press "Download PNG". Save to the agent's marketing folder.
➡️ File Name: qr_lastname_firstname_agentid.png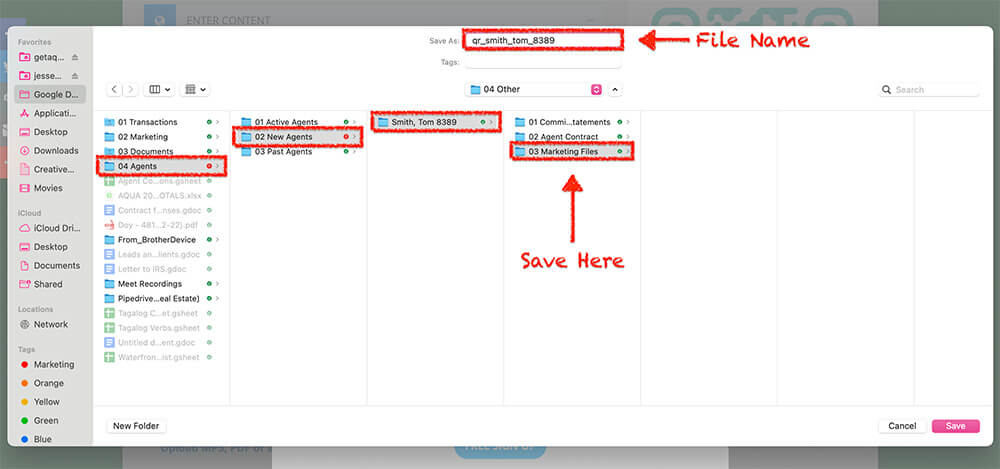 ---

Step 2 – Save to Adobe CC Libraries
Inside Adobe Photoshop or Adobe Indesign, go to "CC Libraries" and then find the folder "QR Codes." Save the QR code in the QR section of Adobe CC Libraries. Drag and drop the file into the folder for future use.