Forgot your Password? Send a request to @Ansel in Slack to have it reset.
Step 1A – Log in to Zoho Mail
➡️ Zoho Mail
Log into the Zoho Cloud Email Control Panel. Your username and password are in the email. You may be required to reset your password if this is your first time to log in.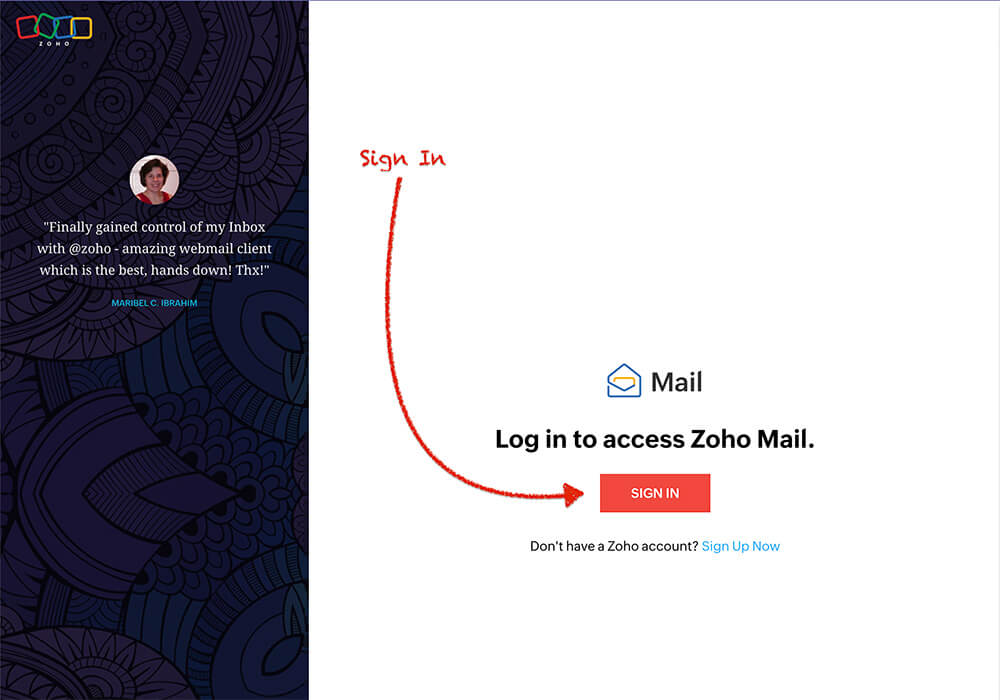 ---

Step 2 – Go to Settings
An important setting needs to be turned on so your emails sync across devices.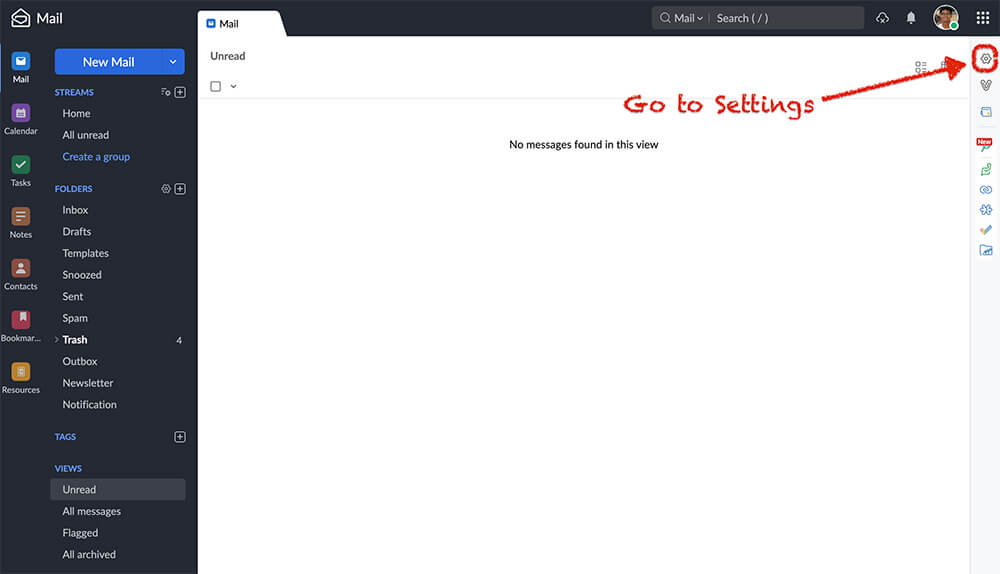 ---

Step 3 – Go to Mail Accounts
Go to Mail Accounts to access sync settings.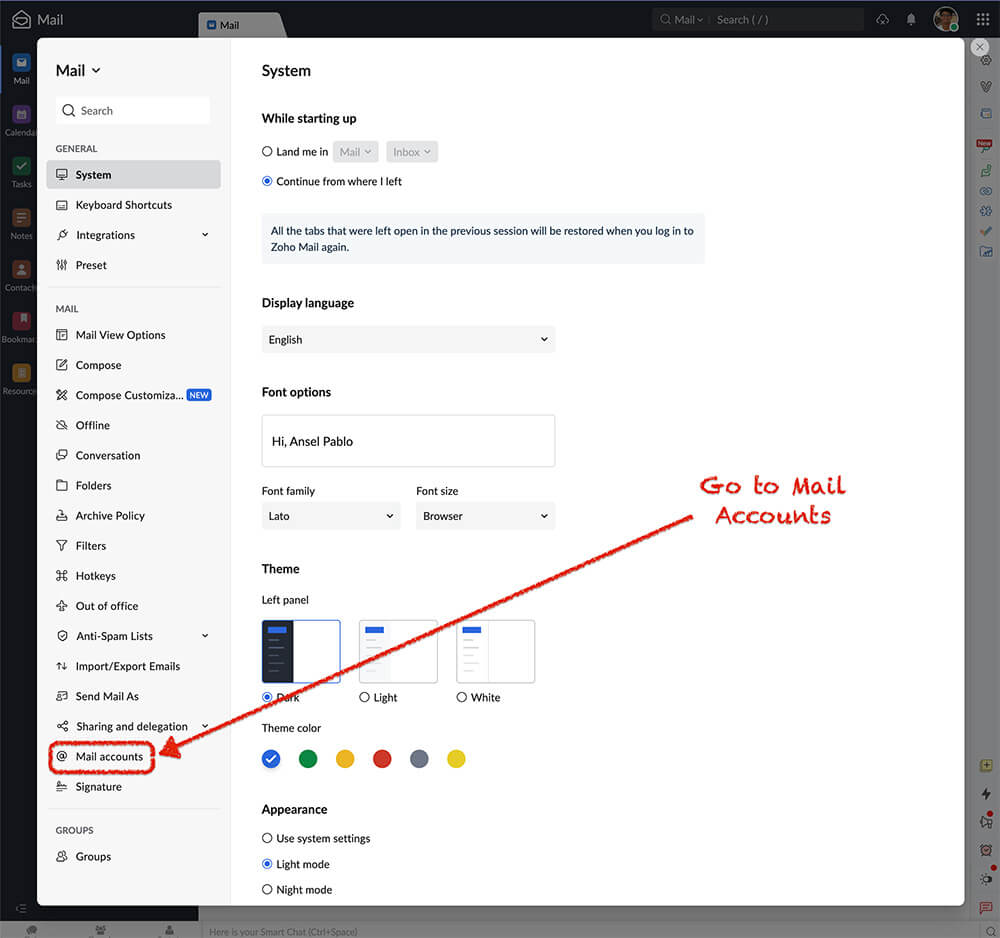 ---

Step 4 – Add Details to PipeDive
A) First click IMAP at the top. B) Then turn on IMAP Access which makes all the devices you install the email sync with each other. C) Then Save.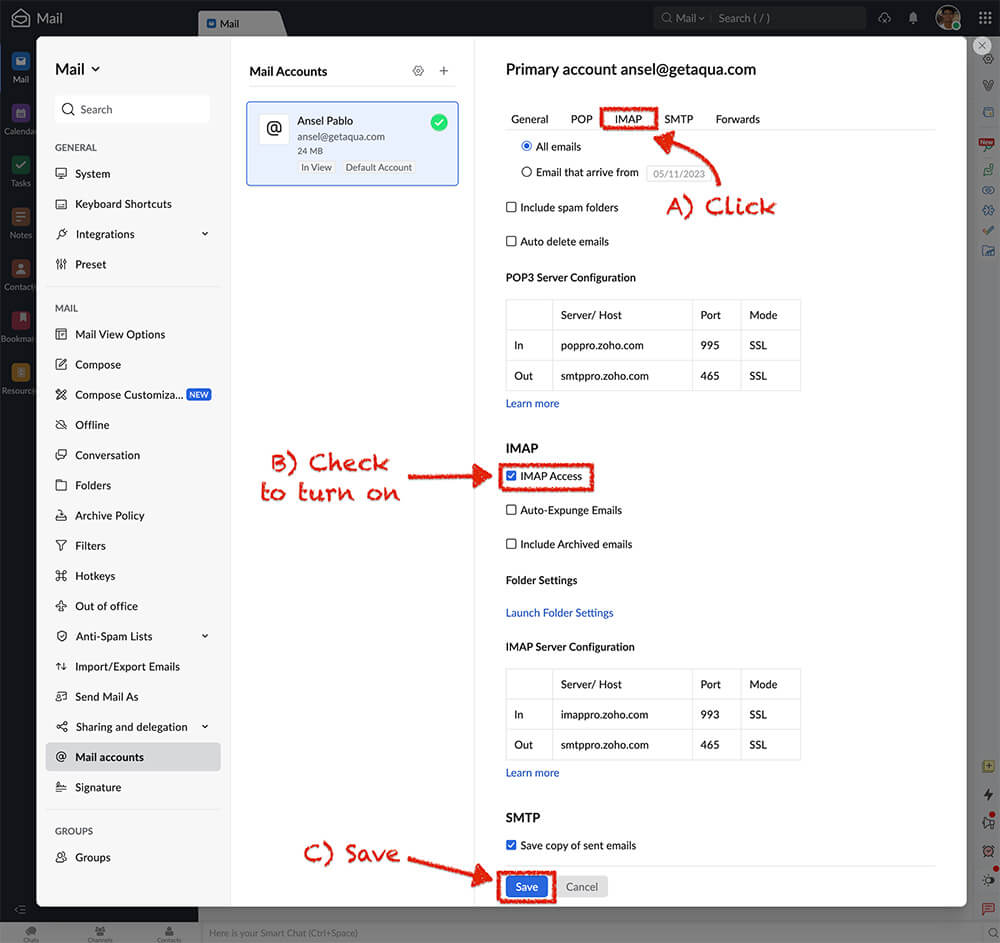 ---

Step 5 – Install in your devices
Every app has slightly different menus to enter the server information. Please follow these settings and your email should work.
Incoming Server Settings
Incoming Server Name: imappro.zoho.com
Port: 993
Require SSL: Yes
Username: you@yourdomain.com
Outgoing Server Settings
Outgoing Server Name: smtppro.zoho.com
Port: 465 with SSL (recommended)
Port: 587 with TLS
Require Authentication: Yes
---

Inbox Capacity & Changing Your Password
The number one reason we have our brokers report an issue with their email not responding can be easily solved. It is usually due to their email box being completely full. We just doubled our email capacity to 10GB for everyone. But if you never clean out your trash, spam, and sent messages. Eventually, someday it will become full. You can check your capacity by clicking your profile.