Step 1 – Open Signature Template in Dreamweaver
Right-click the "Signature Template.html" file and go to "Open With" and open it with Dreamweaver to edit it.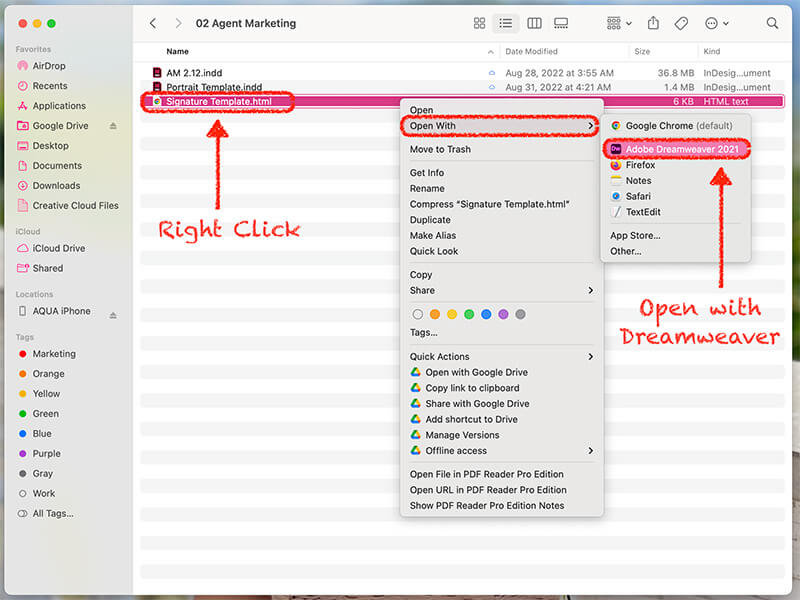 ---

Step 2 – Upload PNG File
Upload the PNG file of the agent portrait created when making the marketing files in the previous step and press "Copy URL to Clipboard."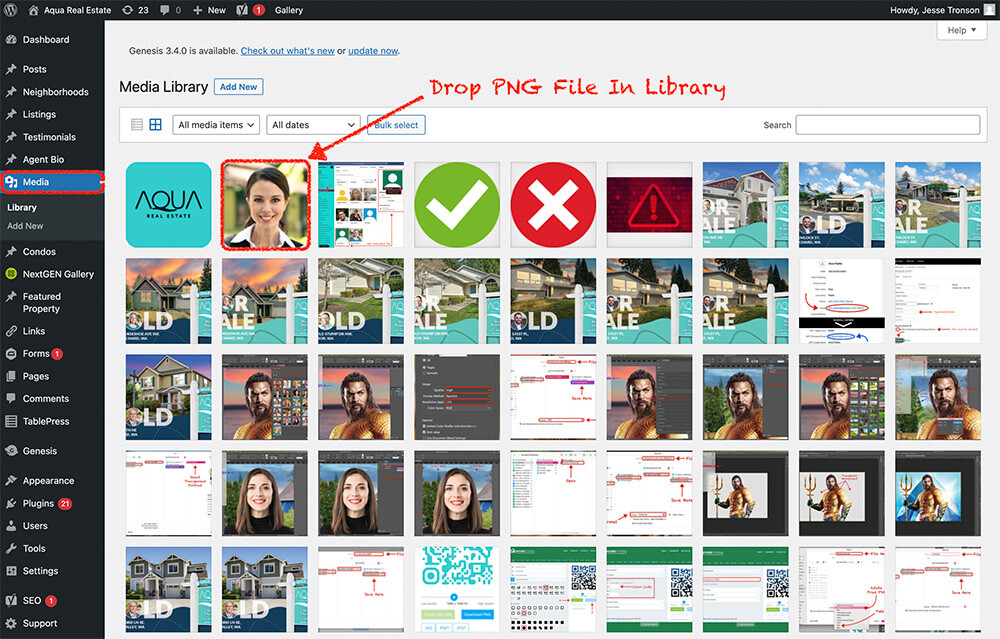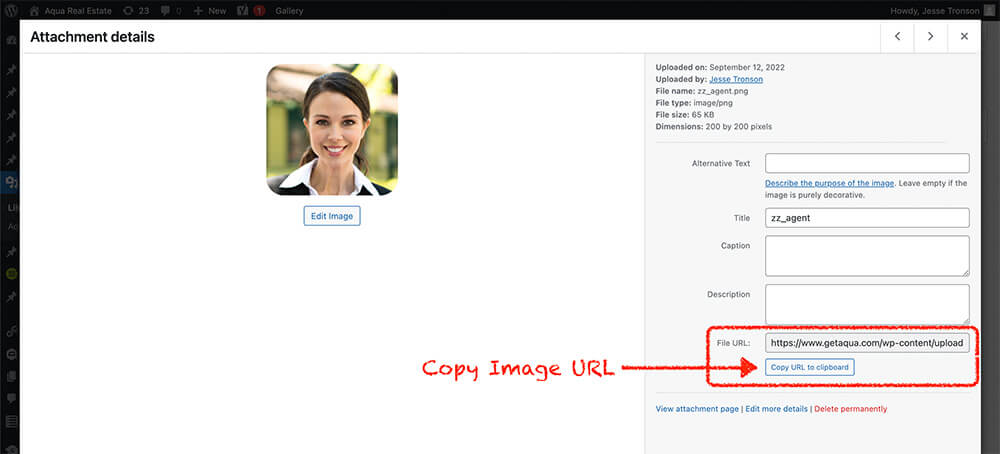 ---

Step 3A – Edit Agent Info
Edit the file with the agent details by inputting their contact information.
1) Agent Portrait URL (PNG File)
2) Name
3) Position
4) Phone number
5) Email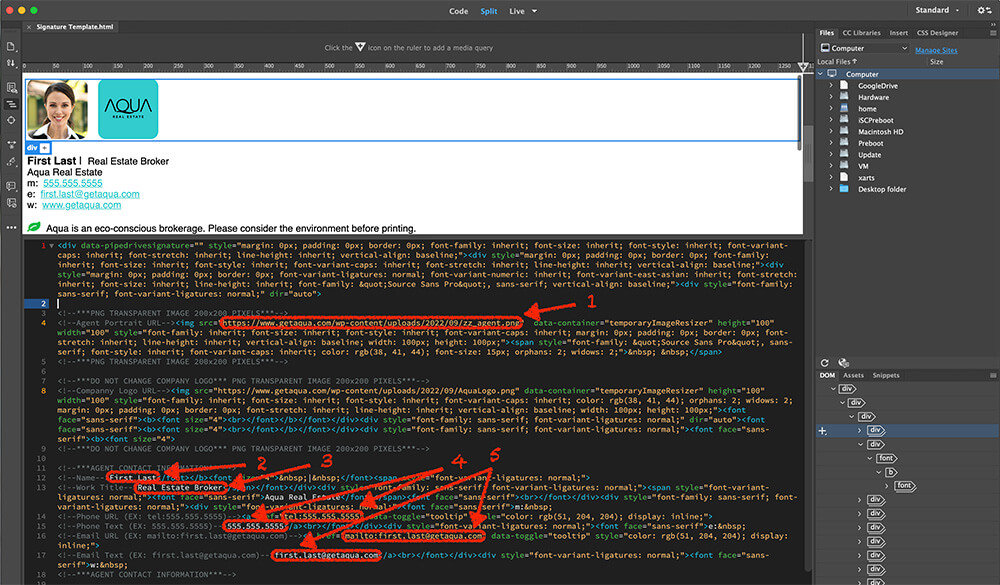 OPTIONAL – If the agent requested to change the profile to direct the signature to his/her personal website or social media links, then make the following edits below. If not, then this step can be skipped.
A) Agent Owned Braded Webpage (change as requested)
B) Social Media Links (change as requested)
C) Referral Rewards (if an agent does not want to participate, you can delete the entire section)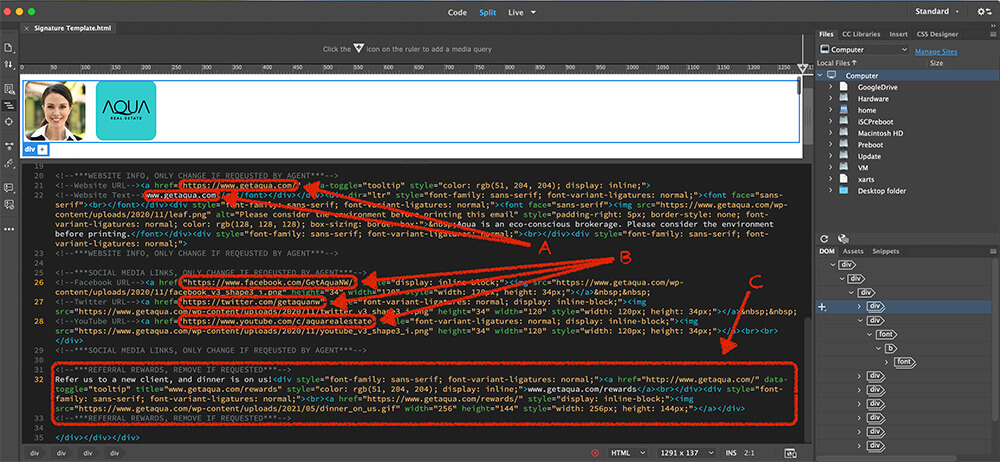 ---

Step 4 – Save File
Save the HTML file to the agent's "Marketing" folder in Google Drive.
➡️ File Name: signature_lastname_firstname.html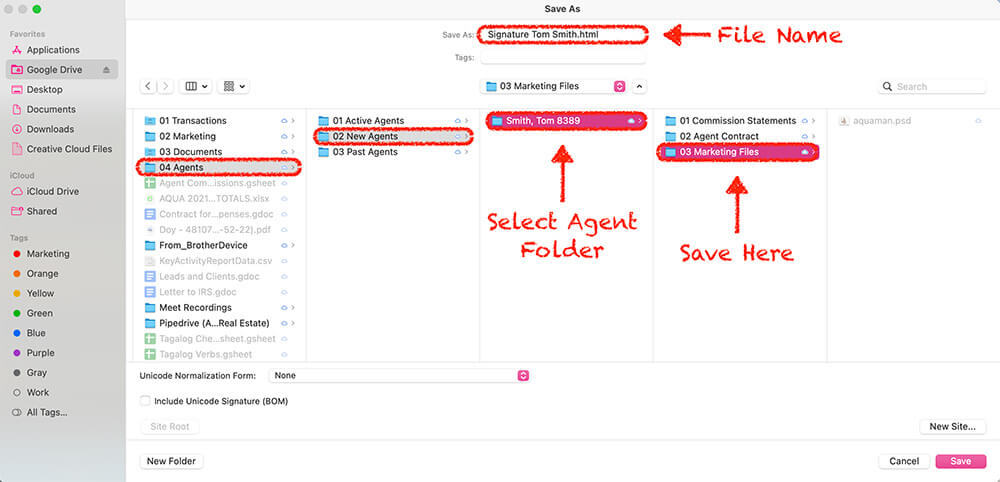 ---

Step 5 – Send Email to Agent
1) Go to your PipeDrive Email tab. Click "Choose Templates," then select the "MNG | New Agent | Email Signature."
2) Drag and drop the HTML email signature file you had just created for the agent.
3) Then press "Send" so the agent will have the instructions and the file to install their email signature.