Step 1 – Access Preferences
A) First open Spark B) Then go to the "Preferences" menu.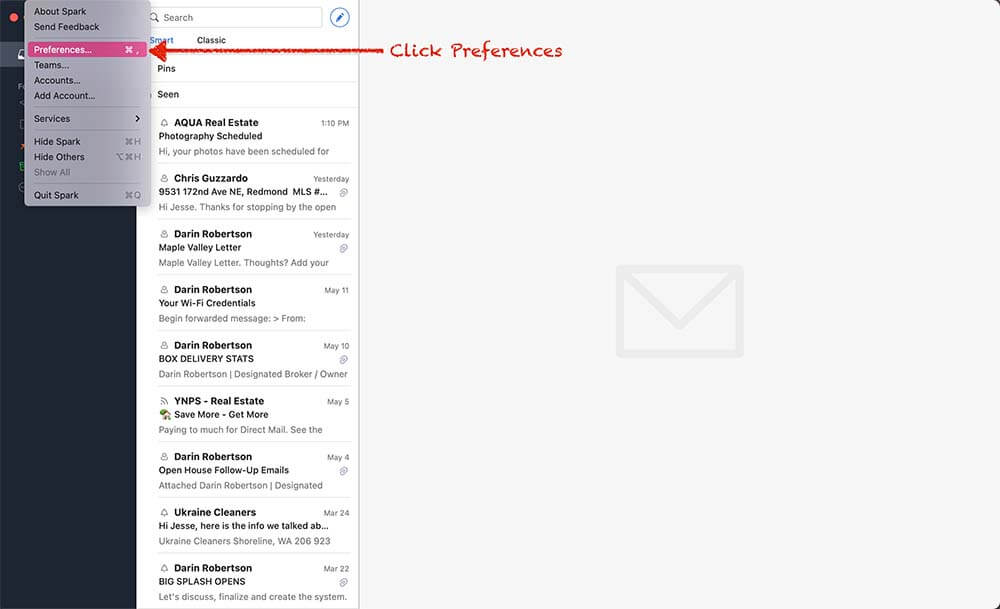 ---

Step 2 – Go to Signatures
Find the "Signatures" icon in the top menu bar and click it.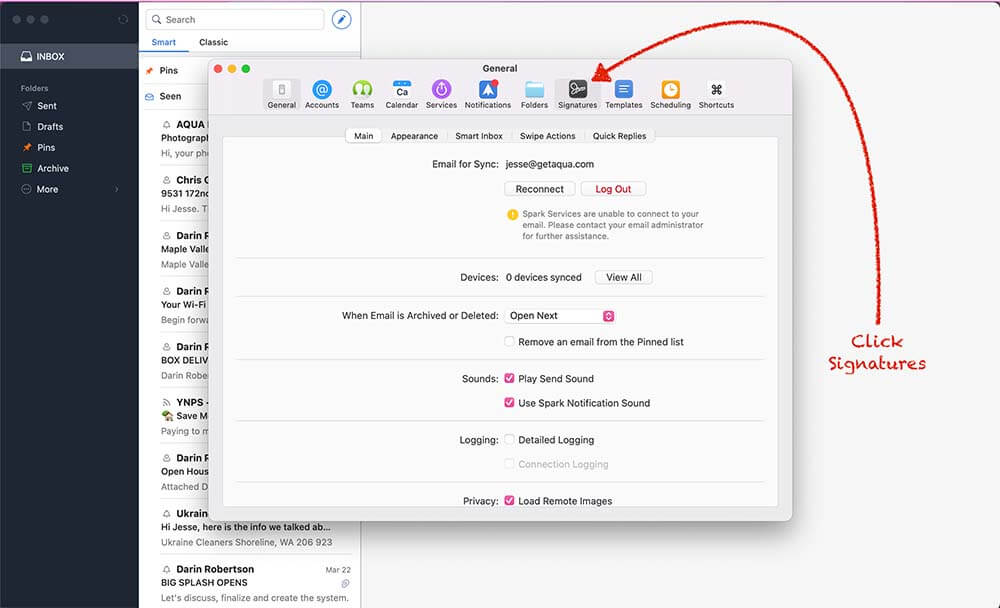 ---

Step 3 – Add new Signature
Click the "+" button to add a new signature. Then click "HTML" so that you can input the code for your signature we made for you.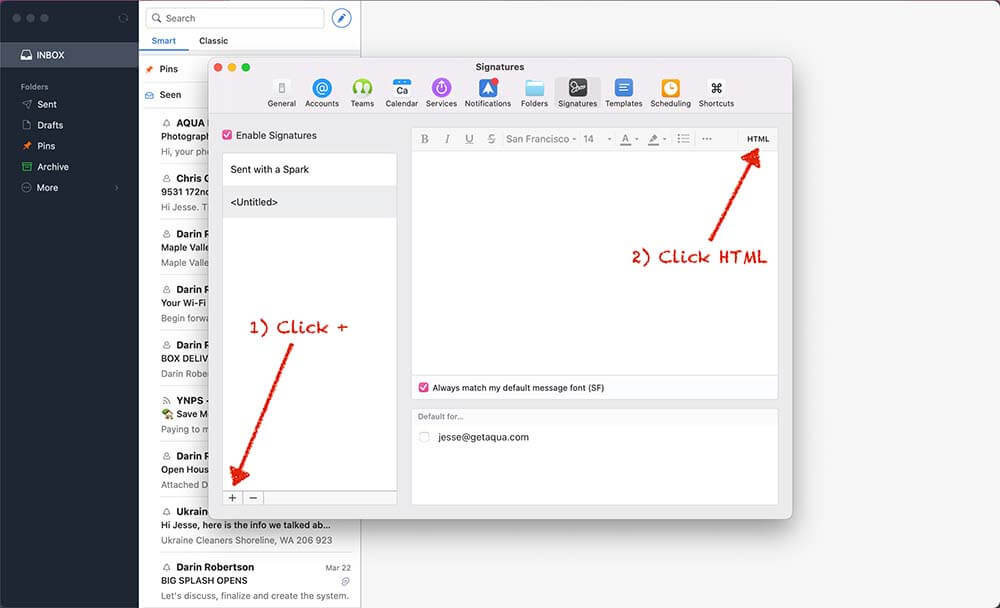 ---
Step 4 – Open the Signature file
Open the signature file we sent you. Copy all of the text in the file. You will use it for the next step.
If the file ends in .html, rename the file with a .txt extension.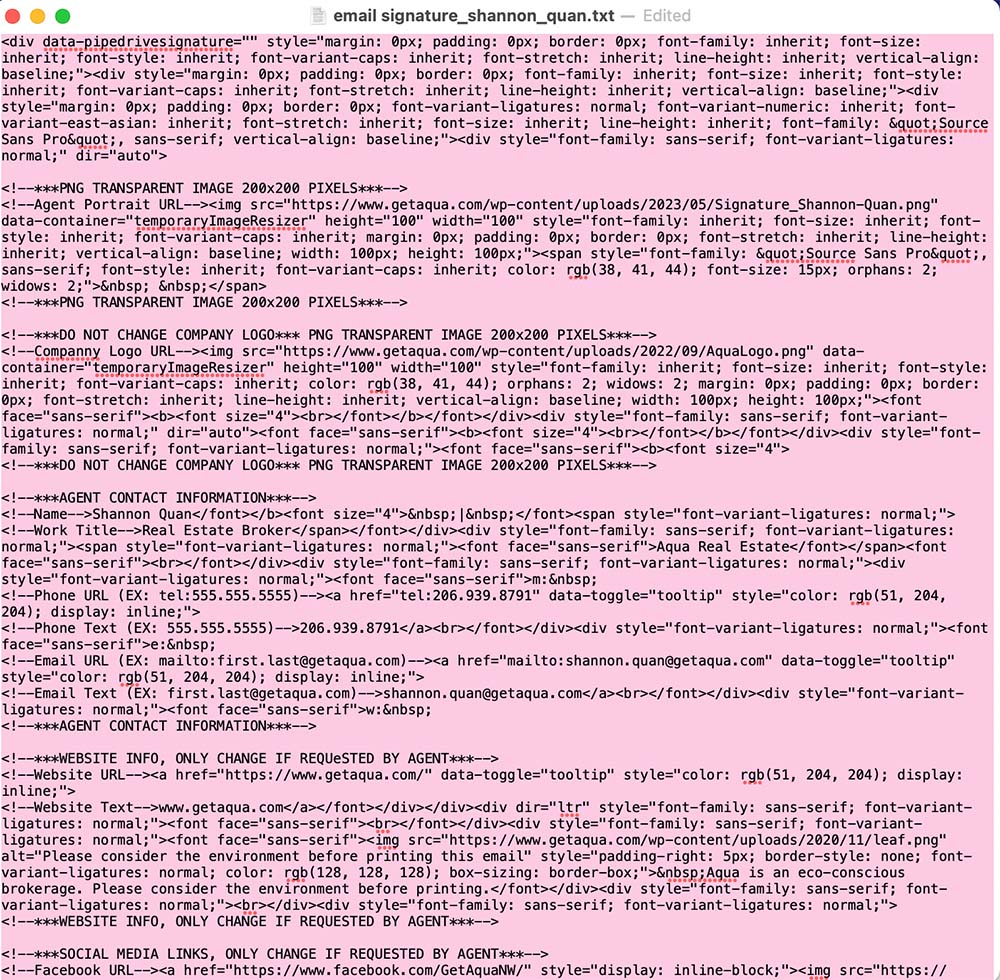 ---
Step 5 – Paste the code into Spark
Paste all the code into Slack. And you are done! If you use Spark on your phone or any other devices, the email signature will automatically transfer to those devices too.