Step 1 – Login to Website
➡️ GotPrint.com
Step 2 – Enter Card Specifications
Once you are in the website, order your cards according to the specifications below. Once everything has been entered, click upload front.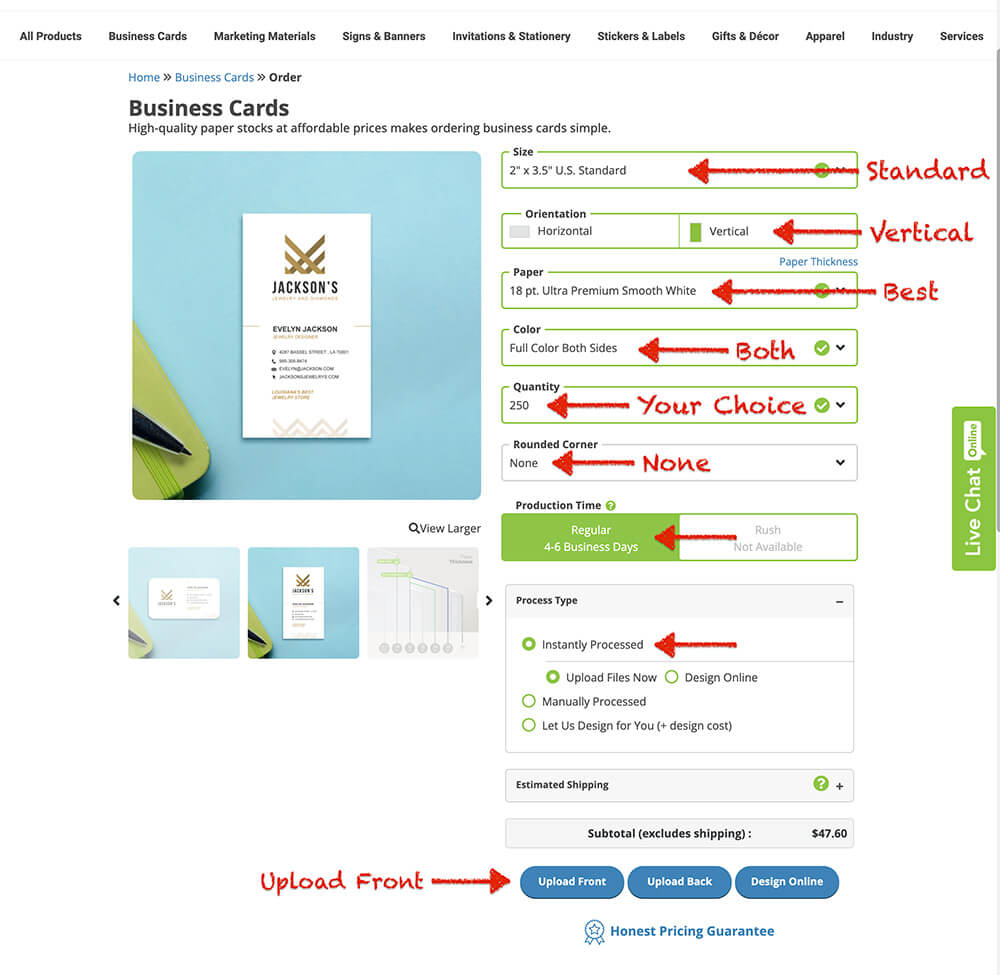 ---

Step 3 – Upload Biz Card PDF
Click "+ Add New" to create a new redirect.
---

Step 4 – View Proof & Order
Once you have uploaded the files, view the proof, confirm your order, then enter the checkout process.