Step 1A – Log into Rackspace
Log into the Rackspace Cloud Office Control Panel.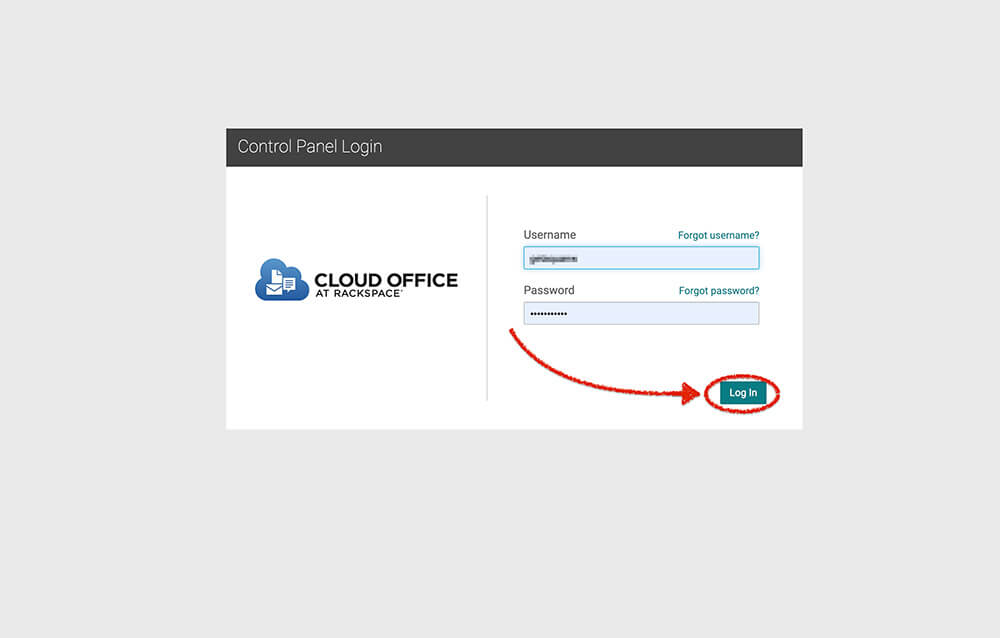 ---

Step 1B – Add Mailbox Part 1
Click the Add Mailbox button in the top left of the main panel.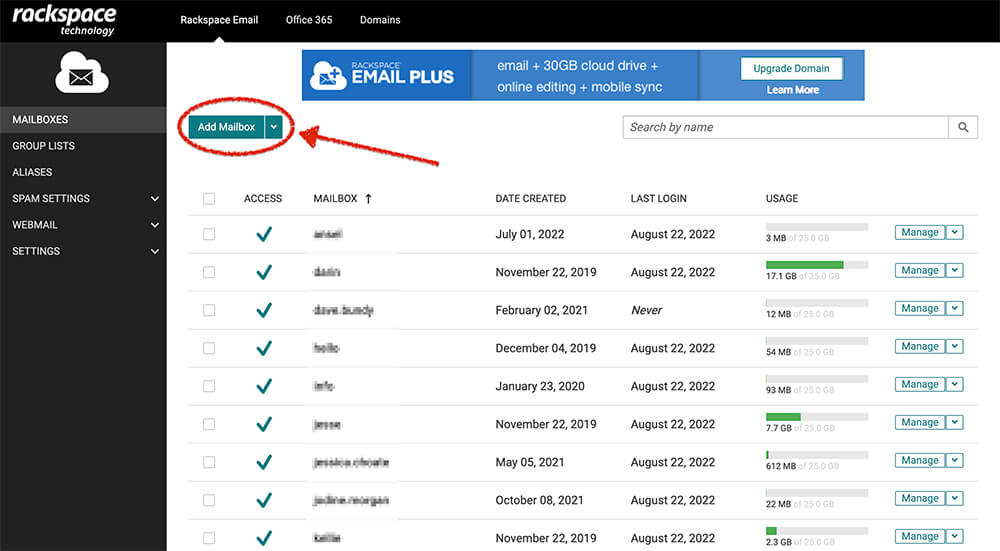 ---

Step 1C – Add Mailbox Part 2
Add the agent's preferred name, display name, and user name. Make sure "Visible in the Rackspace Company Directory" is checked. For the password, use AquaRealEstate as the default password..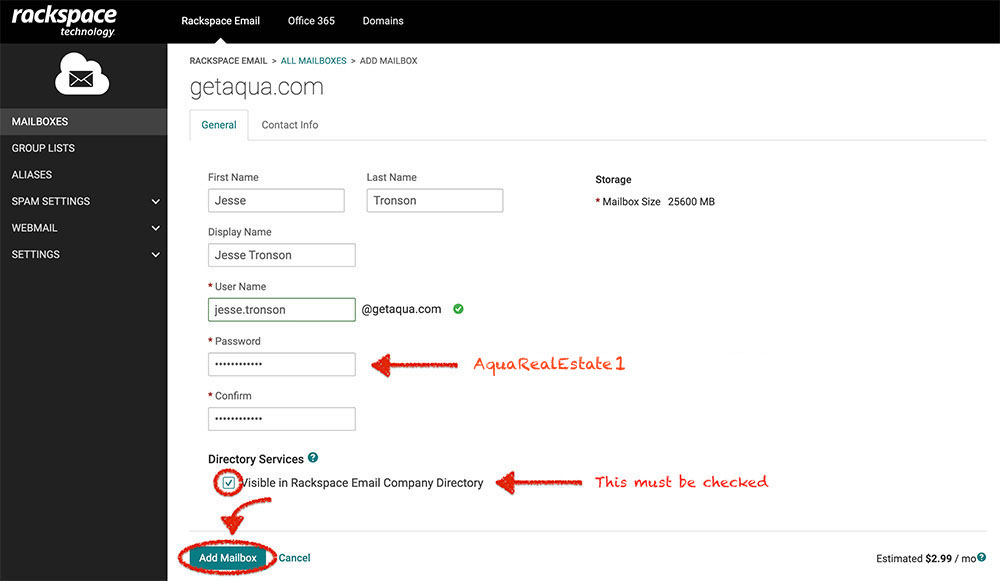 ---

Step 2 – Add Details to PipeDive
Go to the agents deal in PipeDrive. Scroll down to the person tab on the lefthand sidebar. Update the "Email" field with the new company email. If the agent already has an email in this field, you may replace it with the new AQUA company email. Lastly, put the agent's personal email (if it's not already there) in the "OFF | Personal Email" field.