Step 1A – Log into Rackspace
Log into the Rackspace Cloud Office Control Panel.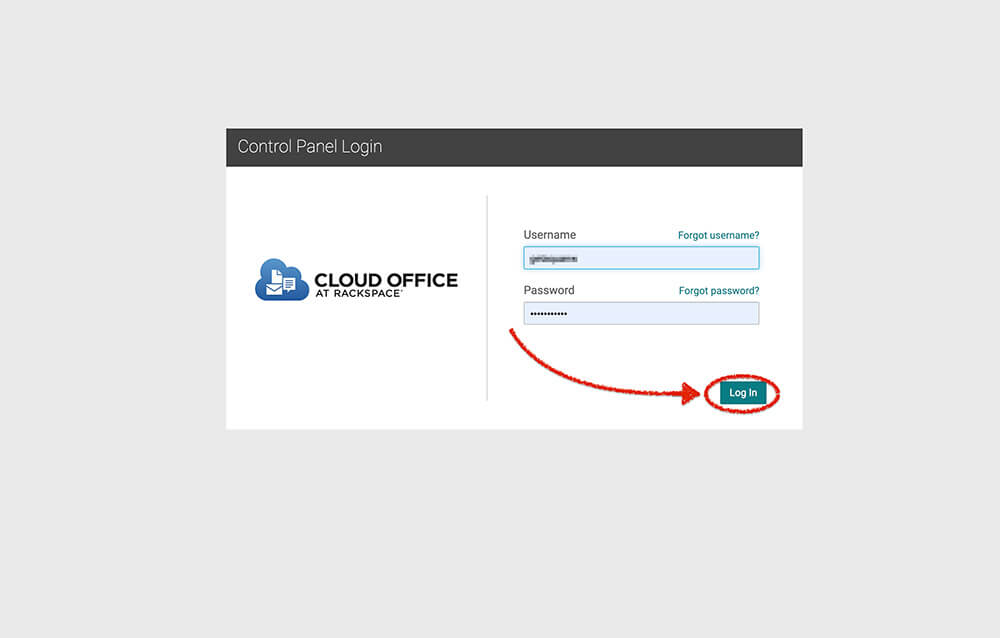 ---

Step 1B – Manage Announcement List
Click on "Group Lists," then go to the "Manage" button for "AQUA Company Announcement."

---

Step 1C – Edit Recipients
Click "Edit Recipients."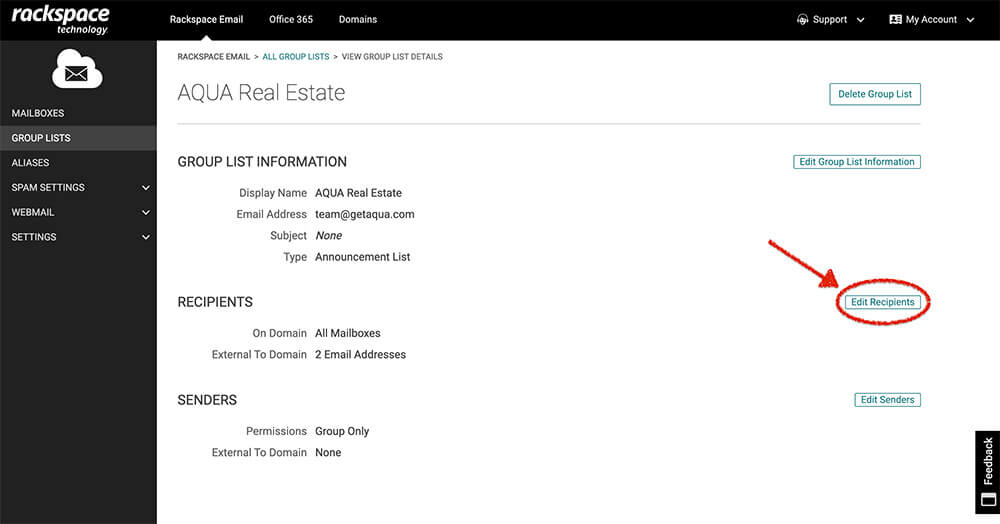 ---
Step 1D – Add Recipient
Enter the agent's professional email address into the list. Click "Update Recipients" to save.
Note: A comma must be between each recipient's email. DO NOT enter AQUA company email addresses! Company addresses are added automatically to the system. This step is for agents that are NOT using a company email.
By adding the email to the list, the agent will be subscribed to the company-wide communication email. If someone types an email to the email team@getaqua.com, everyone on this list and all emails that end in @getaqua.com will receive the email announcement.