Step 1A – Send the Invite (Part 1)
Go to the menu in Slack and click "Invite People to Aqua Real Estate."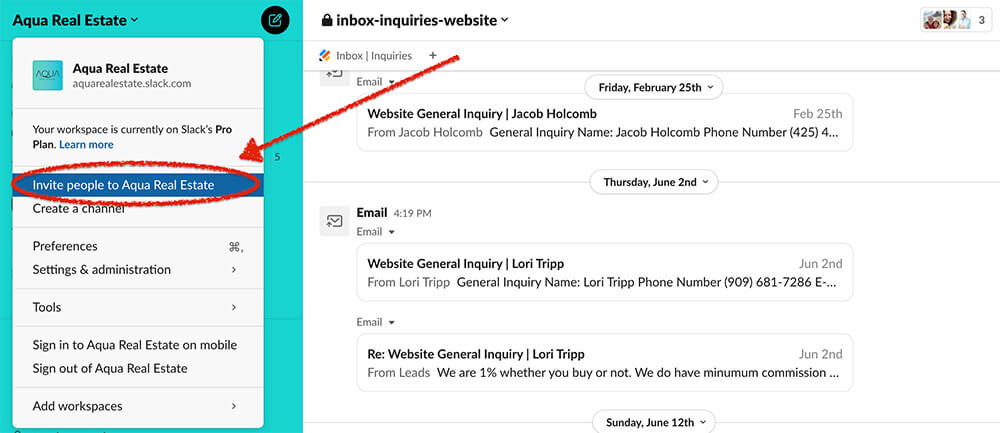 ---

Step 1B – Send the Invite (Part 2)
Send the invitation to the agent's professional or AQUA company email address. Select "Member" for the Invite as type. Then click send. The agent will get an email in their box allowing them access to Slack within the company.
That's it!
---

Invitation Email Sample
For reference, this is what the agent will receive in their email box. The agent must join Slack and set it up on their computer and phone.