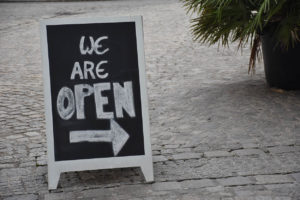 Our community is the heart of our business, and our hearts are with you. The COVID-19 health crisis is not over yet, but working through this as a community has also made us feel incredible gratitude for the way our real estate family can pull together, innovate, and support one another in a time of need.
To protect your health and safety, we are changing the way we work and evolving our services to help you safely meet your real estate goals.
HERE'S HOW
We're Doing Business With Your Safety In Mind
Things aren't back to normal yet, but we're open for business at Aqua. What does that mean exactly? It means, at the heart of it, that we're putting people—and their health and well-being—above everything else. It means we're adhering to social distancing guidelines, limiting large gatherings, and swapping some in-person events, like open houses, for virtual ones. And it means we're working in the safest and most innovative ways we can think of to fulfill our clients' needs and to continue serving everyone in the best way possible, while following CDC recommendations and government guidelines to keep our communities safe.
Communication Is Everything at Times Like These
We will continue doing our best to send consistent messaging and communication as the situation evolves. No crisis can change our commitment to you, which is that you will always be kept up-to-date on the latest developments, government orders, and best practices and recommendations, so there are no surprises. As part of the Aqua network, you can rest assured you'll never be in the dark or uninformed. Please go to the contact us page or live chat us to reach out to us at any time.
We'll Meet Your Goals with Industry-Leading Technology and Resources
We offer access to best-in-class tech, tools, and support that will enable you to reach your real estate goals—you don't have to set those goals aside or lower your expectations.
TOOLS WE USE
Virtual and Video Tours
Digital video—including Facebook Live Scheduled Virtual Open Houses and Virtual Tours—is an incredibly easy and powerful way to show properties while social distancing. If a pre-scheduled virtual open house isn't ideal for whatever reason, applications like FaceTime (for Apple device users), WhatsApp, Google Duo, Messenger, Skype, Line, WeChat, and Zoom are free or low-cost options that provide web conferencing with clear video and audio, are easy to learn thanks to readily available online tutorials, and allow you to connect with a real estate agent at a moment's notice.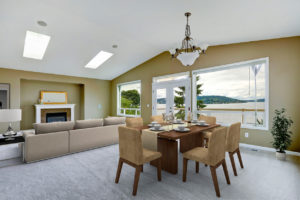 3D Staging
Virtual 3D staging is an effective way to visually demonstrate how home interiors can be arranged and decorated to make the best use of available space. It can be difficult to visualize this when touring a home in person, when you can only see the way the current owner has arranged the home. But 3D staging has the added advantage of allowing potential buyers to picture a home as their own before they purchase.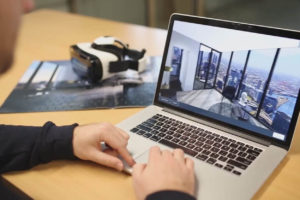 Lifestyle Videos and 3D Tours
Our network of real estate professionals invests in a variety of tools and services to deliver a superior virtual experience. Video and 3D interactive, floor-by-floor walk-throughs of homes (also referred to as matterports) allow potential buyers to explore a property in unmatched detail from the comfort of their own homes.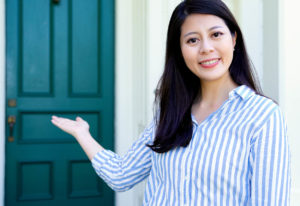 In-Person Showings by Appointment Only
On Saturday, March 28, 2020, Washington State Governor Jay Inslee announced changes to the Stay Home, Stay Healthy Proclamation. It stated that in-person home showings are permitted, as long as specific safety guidelines and protocols are adhered to.
Allowing no more than two people (an agent and a potential buyer) into a home at one time.
Conducting in-person meetings only when necessary, such as when viewing a home and signing documents, appearing for scheduled inspections and appraisals for pending transactions, and exchanging keys at closing.
Brokers may conduct private home tours at the homeowner's discretion, and conduct the tour in accordance with NWMLS and CDC health regulations.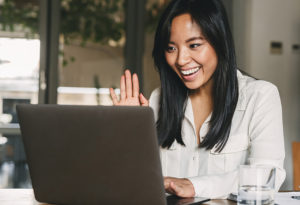 Virtual Signings & Closing
To adhere to social distancing guidelines and make your life safer. We offer to all clients the option to do e-signings securely and digitally through our secure Authentisign network. All your documents and files can be remotely accessed and digitally signed through our portal that is emailed to you directly. This service meets legal requirements and NWMLS standards.
Once you reach closing, the escrow team can help complete the sale to make sure it closes timely. With the increased need to stay at home, seller and buyers can sign via a live video conference with an escrow agent. Thus escrow agent will take the time to verify identity, and ensure all the documents are signed, and all parts of the contract fulfilled. The notary will then proceed to notarize the document electronically and forward escrow a copy for their file. To do so you will need two pieces of photo ID and a phone or computer that has a video camera.